Downloads for Smartphones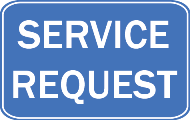 Download SLC Mobile powered by CitySourced to your mobile phone and report issues around your community you would like to see resolved. CitySourced is currently available on iPhone, Android, Windows Phone 7, and BlackBerry. Versions for Palm and Symbian are coming soon! Click on any of the download buttons below on your mobile phone to install the application on your smartphone.
The SLC Mobile mobile app is available for free on iPhone, Android, and Blackberry smartphone devices. 

iPhone or iPad:
Option 1: Using the "App Store" on an iPhone or iPad, search for the term "City Sourced SLC Mobile." Then download the free app.
Option 2: Input the link follow link directly into your web browser address bar on your iPhone or iPad: https://itunes.apple.com/us/app/slc-mobile/id790019118?mt=8

Android:
Option 1: Using the Android Market Place, search for the term "SLC Mobile"
Option 2: Input the link follow link directly into your web browser address bar on your Android device: https://play.google.com/store/apps/details?id=com.citysourced.saltlakecityut

Blackberry Devices:
Click on the following link with your OS 6 blackberry: http://appworld.blackberry.com/webstore/content/79746/?lang=en&countrycode=US

Windows:
Input the link follow link directly into your web browser address bar on your Windows Mobile device:http://www.windowsphone.com/en-us/store/app/citysourced/1b1dba7a-02f4-df11-9264-00237de2db9e