Planning - West Salt Lake Master Plan Update
West Salt Lake Master Plan
The West Salt Lake Community is located between North Temple and the south City limits (approximately 2100 South) between I-15 and the Bangerter Highway (approximately 4000 West).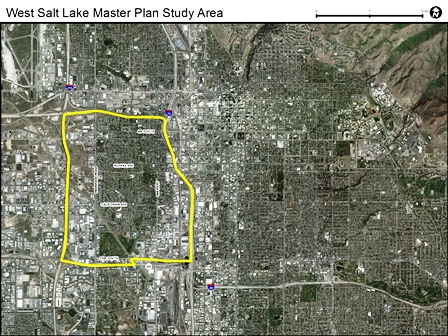 Shaping the Future of the West Salt Lake Community
The West Salt Lake Community Master Plan will guide new development, land use activities, zoning decisions and public funding allocations. The purpose of the plan is to reflect the values of the community and lay a foundation for how the community will grow over time. Therefore, public participation is an integral part in formulating the master plan for the West Salt Lake community.
To read the draft version of the West Salt Lake Master Plan, please follow the link below.
Previous Meetings
June 1, 2011
April 28, 2011
March 2011 Business Meetings
January 25, 2011
Send Us Your Comments!
You can send staff feedback in the following ways:
Contact staff at the phone number or email address below.
Contact information:
Nick Britton, Principal Planner
Phone: 801-535-6107
Fax: 801-535-6174
Email: nick.britton@slcgov.com
Related Links: